Up through this decade, the co-working trend has moved thousands of employees from their traditional office spaces into new flexible environments. Now a hot new option is popping up for startups: сo-working spaces arranged in empty city restaurants and cafés at daytime ...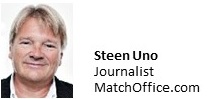 At the beginning of 2017, this cutting-edge concept of modern co-working was launched in New York offering entrepreneurs, freelancers and other innovative business people a brand new category of flexible, non-binding and cheaper frames for their professional ideas and emerging businesses.
"At our venues, a startup can get a very cheap workstation during the daytime and be free to switch between our three locations in different parts of the city," CEO and founder of the new Sp8ces Copenhagen, Niels Meibom announces.
He was the very first to see, catch and import the American idea to the Danish capital early this autumn, and terminate agreements with three popular Copenhagen restaurants - Tribeca NV, BobBistro and Fuego - turning their facilities to coworking spaces at daytime.
In New York, the frontrunner team of Spacious has made similar arrangements with 14 restaurants on Manhattan and in Brooklyn and is working to spread the concept to Boston and other US cities.

Cheap leases
"At this start-up phase, the challenge is finding and gathering dedicated networks to these brandnew co-working environments. We do sense a user potential out there, and several other Copenhagen restaurants and cafes are ready to join our newly launched concept.
Danish Sp8ces presents itself as a strong competitive alternative and a complement to the city's established serviced offices," Niels Meibom states.
"We appeal to startups at their earliest stages of development, when they still haven't reached sufficient earnings to achieve expensive workplaces and facilities. But at the moment, we attract a number of freelancers as well as small businesses."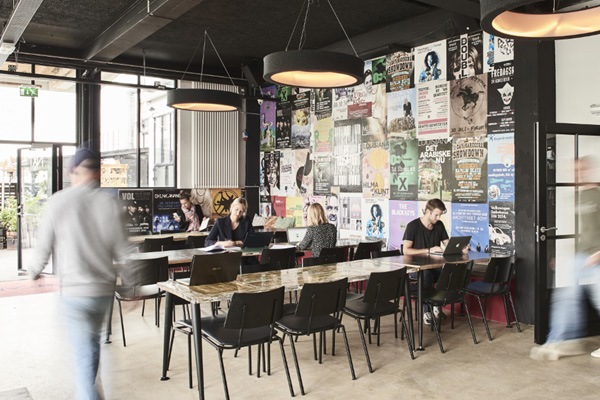 Tribeca NV is one of three popular Copenhagen restaurants, which Danish Sp8ces
in September turned into flexible and cheap co-working spaces during daytime.

Monthly membership costs $110 and gives access to Sp8ces' three co-working restaurants, free coffee and tea as well as weekly events like ´Founders Friday´, presenting various academic topics. A Sp8ces day pass costs $23.
"Small and medium-sized businesses pay attention to Sp8ces for two reasons: they lack space in their current offices, or they need modern work and meeting hubs to optimize their sales forces inside the city.
Also, they see Sp8ces as an alternative to their homeworking employees, who live in the city and work from home a couple of days per month," Niels Meibom adds.

Explosive growth
In their new Global Coworking Survey 2017, the German workspace magazine Deskmag.com estimates that the number of co-working spaces worldwide is currently growing at 22 percent a year, and the number of coworkers, i.e. active users, is increasing annually by 40 percent.
The growing numbers of self-employed entrepreneurs, freelancers, consultants and others have strongly increased the demand for co-working spaces. Well-known tech startup companies like Uber and Instagram have hatched in co-working environments.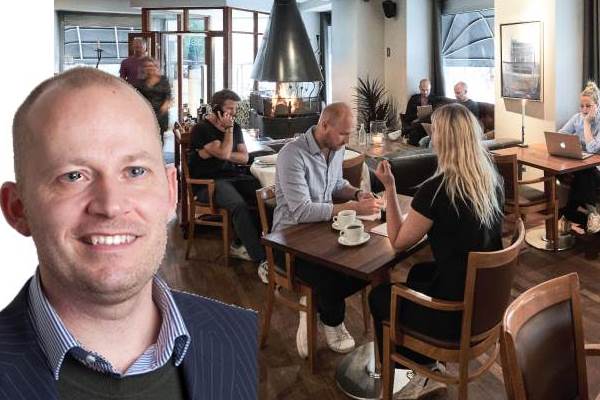 "Sp8ces is a competitive alternative for startups that haven´t reached the economy
yet to afford expensive workrooms and facilities," CEO Niels Meibom announces.

"In particular, our co-working concept targets entrepreneurs and freelancing professionals who usually would be working at their private desks at home.
As a sharing economy platform, we aim to be represented with attractive venues in all significant city areas. Also, there might be interesting future perspectives in exposing Sp8ces to some of the major cities of Europe," Niels Meibom adds.

Most flexible
Prior to the Sp8ces' grand opening in September, he persuaded a good friend to research on the American Spacious concept in New York. On Manhattan, a couple of other enterprises like Work | Eat | Play and KettleSpace have also caught and launched the restaurant co-working idea.
"Undeniably, the market is quite a lot bigger on Manhattan, but I feel absolutely optimistic to promote this concept for Danish co-workers.
Sp8ces has made it possible to work most flexibly and cheaply from different workstations, and we are eager to present and maintain the magnific co-working idea in several other new sites all over Denmark," Niels Meibom emphasizes. ●

Read more:

Deskmag.com: Will Coworking Hotdesks Be Replaced by a New Concept
Matchoffice.com: Check Out Available Attractive Coworking Spaces Around the World