A year after the latest covid lockdowns, companies are busy focusing on creating flexibility and totality in their office environments to make it meaningful and attractive for employees to leave the home office and enter their new hybrid workplace.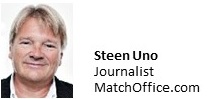 After the covid lockdowns, many companies felt trapped in a vacuum where they did not dare to close down or convert their empty office spaces, even though several of their employees continued to work from home in shifts.
Today, they have achieved greater focus on the entirety of their working environments and the needs to fulfil to let their employees find it meaningful, satisfying, and even attractive to enter their physical office spaces again.
For the individual company, it is about finding and creating those inspiring designs and creative workspaces that attract the hybridworking employees to commute to their office community for the dayly tasks rather than working at home.
Global interior designers are busy focusing on converting company office spaces into flexible environments which embrace the new hybrid employee workflows that made a convincing breakthrough during the pandemic and the worldwide lockdowns.

Activity-based
"First and last, companies must realize that their modern designed office spaces are not similar to - often even far from - activity-based working environments.
Our hybrid work life is best supported by a well-designed activity-based working environment generating collaboration, cohesion and immersion. There must be adequate spaces and facilities for various ways of work practising," Lene Becker, founder and CEO of Danish LAIKA Space Design, points out.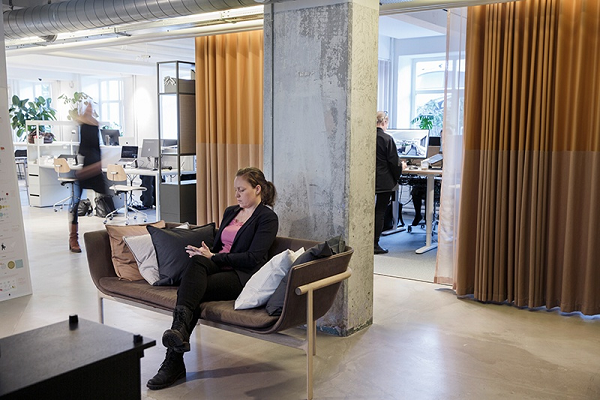 The hybrid work life is best supported and thrives in a well-designed, activity-based
working environment which provides space for collaboration and immersion.
Photos: LAIKA Space Design
She recently wrote and published the book The hybrid work life, which focuses on the new flexible and individualized workflows of the global labour markets.
Among many other things, the book suggests companies look upon their workspaces with penetrating critical eyes and put their shared office environment under the so-called ´hotel test´.

The hotel test
"When a night´s sleep in a hotel room is worse than the one you would have in your bed at home, you might question why you wanted to stay there. The same do employees who, during the pandemic, experienced their home office as the most efficient and comfortable.
And if the wifi is worse in the office, the workspaces are shabby, and the coffee is thinner, then why come in? Why should an employee spend time and money commuting to a place where the frames for office tasks are worse than at home?" Lene Becker asks.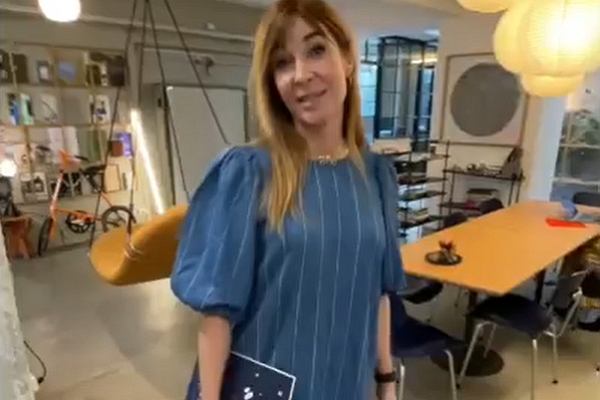 "If the office wifi is worse, the workspaces shabby, and the coffee thinner, then why
just come in ...?" CEO at Danish LAIKA Space Design, Lene Becker, asks in her new
book The hybrid work life.


The hotel test can support employers' understanding of the new norms and rules of the game in the employees' altered hybrid work life and focus on activities that can give them a better experience of their office as an attractive alternative to homework.
This experience could be anything from inspiring and cosy settings to informal collaboration and social interaction with colleagues, designed quiet zones for individually focused work and the extra good lunch buffet and coffee.
Home areas, access to inspiring facilities, meeting options, spaces for concentration or digital meetings, for attractive, identity-creating interior design with plants, atmosphere, joint activities, extra good coffee etc.," the Danish workplace design specialist lists.

Hyper-creative
LAIKA Space Design has set itself up with a hyper-creative engaging, activity-based working environment in an old former factory building in Copenhagen equipped with inspiring workstations and zones of all types and categories.
On "Mind Mondays", the office workers meet for 15 min. after lunch meditation or Tibetans, "Walking-Tuesday" they go on a lunch walk with sandwiches, and Wednesdays call for 15 min. physical exercises. Every second Thursday, all the employees are treated to wine and games, often connected to a studio meeting.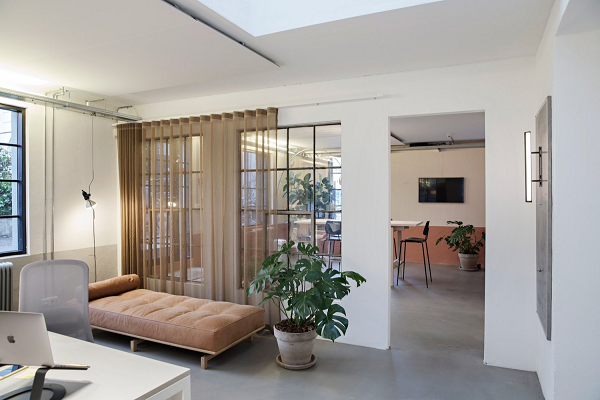 LAIKA Space Design has set itself up with a hyper-creative engaging, activity-based
working environment in a former factory building with workstations and zones of
all types and categories.

"We have set up spaces for collaboration and immersion and a Teams "home office". My 40 colleagues are free to work from home until two days a week in agreement with their department manager.
The new hybrid work life gives us a golden opportunity to achieve greater flexibility and balance and rethink our workplace and the employee's thriving.
It represents an open window to renew organisational culture and workplace meaningfulness to achieve, what could be the best work-life of all times," Lene Becker rounds up. ●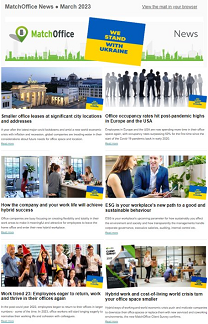 Read more:
Laika-rumdesign.dk: Because space matters
Forbes.com: How to design hybrid workspaces that really work
Coworker.com: How to optimize your hybrid workplace for 2023
Entrepreneur.com: How to create a hybrid work environment that works for all generations