During the corona lockdown, you´ve really been thriving on working at home - but now it is time to return to the office. Why not let your small business continue in pleasant and familiar home-away-from-home surroundings ...?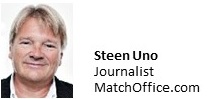 Several large companies have started and since then evolved, grown, and flourished in an entrepreneur's humble home office, private basement, or even garage.
One day, the entrepreneur's needs for more space, professional sparring, networking, socializing, business partners, etc. become so intrusive that they outweigh the benefits of working at home in private.
A first step may be to rent a desk in an inspiring coworking environment or industry-related business centre where economy, rental period, etc. are manageable.
A desk in a business centre or coworking space offers the advantage that you can quickly turn it to a private office at the same location when it is time to scale up.

Successful concept
With the tremendous rise of coworking, the home-away-from-home style - serviced offices aiming at design and decor for the comfort of private living rooms - have become increasingly fashionable and attractive.
All around the world, you´ll be able to find a smooth way to alter your corona shutdown private home office to a cosy post-covid home-away-from-home business centre or coworking workstation.
MatchOffice News selected this variety of 15 magnificent home-away-from-home offices for your small business which are all currently available and presented at Matchoffice.com: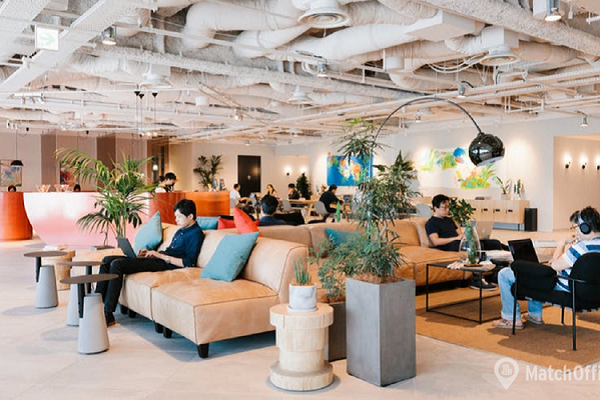 Located in Tokyo's most famous upmarket shopping, dining, and entertainment district, WeWork Ginza Six features serviced office spaces that will inspire your team and your guests. Our coworking section offers companies of all shapes and sizes the chance to set up business in this bustling commercial centre.
Area: 10-200 sqm.
Prices: On request.
Order information and prices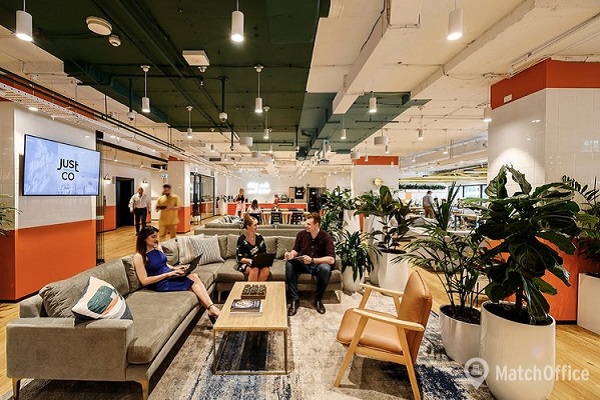 Perfectly located in Sydney's Central Business District, boasting stunning city skyline views overlooking Pitt Street Mall and the city's premium retail and dining precinct. First-class meeting rooms, private phone booths, inspiring breakout areas, and open plan kitchens feature across each of the center's four levels.
Area: From 10 sqm.
Prices: JustDesk Basic from €60/month, JustDesk Unlimited from €310/month, JustDesk Dedicated from €580/ month, JustStudio from €615/month.
Order information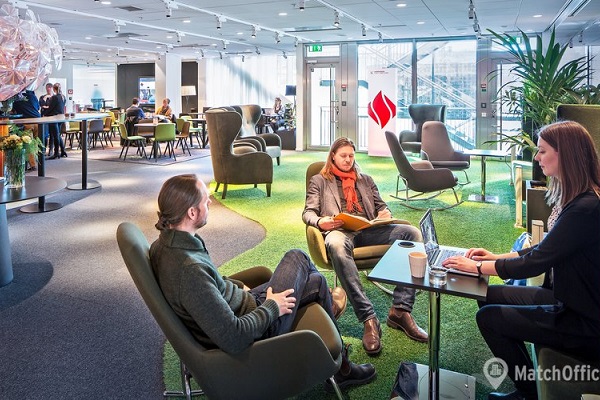 Coworking at Stockholm's premier business address, located a stone's throw from Central Station, in one of the city's most climate-friendly office buildings with LEED Gold and Breeam certification. Memberships include access to Business Lounge, 30% discount on meeting rooms, event and membership activities, etc.
Area: 8-500 sqm.
Prices: Business Lounge €325/month, Flex Office €480/month, Private Office: On request.
Order information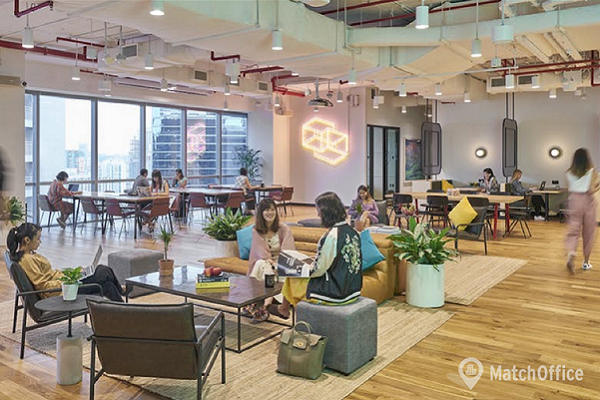 Amid the fast-paced innovation of Singapore's Central Business District with close proximity to many of the city's best restaurants, and retail shops. Beautiful private offices, collaborative workspaces, and generous conference rooms are sure to keep your team inspired.
Area: 10-100 sqm.
Prices: Hotdesks €400/month, private offices from €80/month.
Order information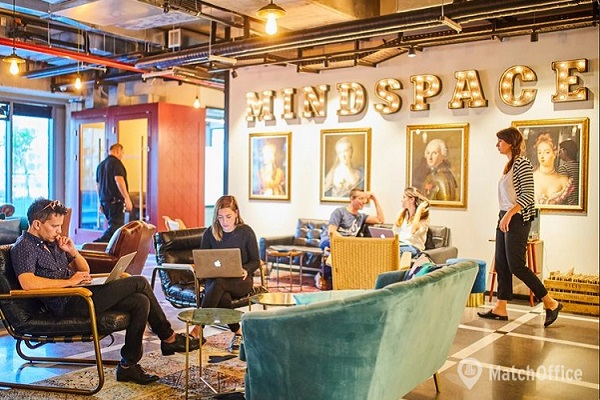 The centre lies at the beating heart of San Francisco, located inside the Market Center at 575 Market Street, and directly above Montgomery Station. The spaces are artistically designed to help you realize your dreams. Your environment should inspire you and your team to achieve extraordinary business.
Area: 10-100 sqm.
Prices: On request.
Order information and prices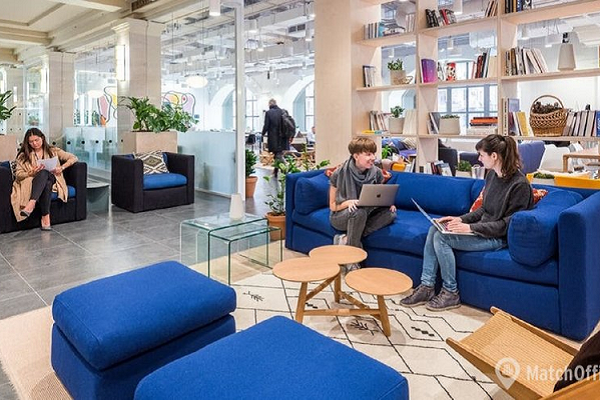 WeWork, Ulitsa Bol'shaya Yakimanka 26, Moscow
A vibrant, light-filled office centre in the Yakimanka area will become the home and place of prosperity for growing companies, located not far from the historical Moscow´s district. Private offices to increase productivity, meeting rooms with opportunities for collaboration, as well as convenient relaxation areas.
Area: 10-150 sqm.
Prices: Hot desk €275/month, Dedicated desks from €325/month, Private Offices from €1.025/month.
Order information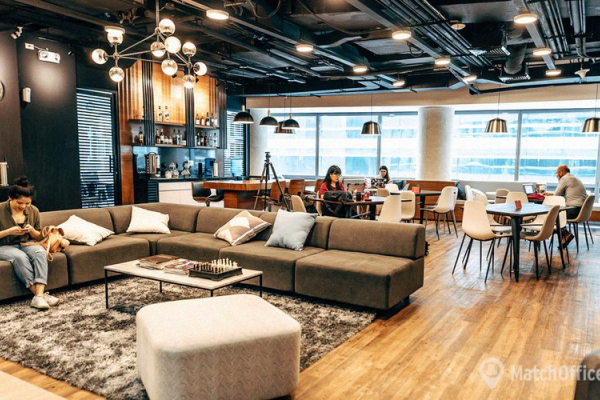 A high-end coworking space located in a prestige neighborhood in Makati, Acceler8 Rockwell boasts of a modern and well-lit coworking space, 24 serviced office suites, meeting rooms, and private nooks all designed to maximize the entire and absolutely stress-free workspace.
Area: 1-100 sqm.
Prices: Coworking from €80/month, Dedicated desk €270/month, Serviced office from €805/month
Order information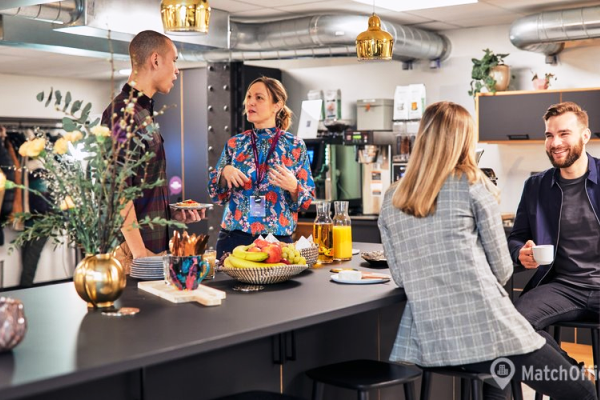 UMA Oslo City, Stenersgata 8, Oslo
Located in the very center of Oslo with the Central Station and Oslo City shopping mall nearby, as well as great restaurants and cultural venues. This modern and flexible workspace has everything you need, from private offices and meeting rooms to single workstations with high-quality services.
Area: 5-100 sqm.
Prices: UMA Day from €23/day, UMA Access from €295/month, UMA Private Offices: On request.
Order information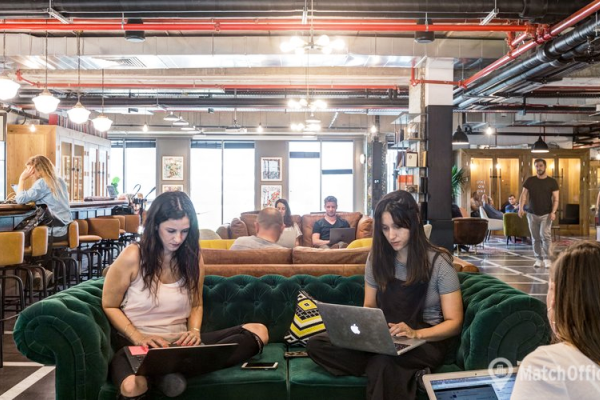 Located amidst a strip of redeveloped Bauhaus buildings on one of the oldest streets in Tel Aviv and the destination for forward-thinking companies of all sizes. Parallel to Rothschild Blvd., it's in the very heart of the city's tech and innovation district.
Area: 1-25 sqm.
Prices: Open Space from €425/month, Private Office from €645/month, Team Suite, Dedicated Space: On request.
Order information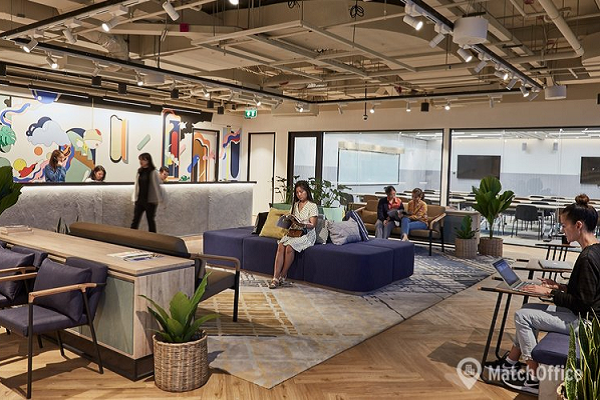 New coworking and business centre located in the bustling Central Business District, Samyan Mitrtown occupying six floors of the office tower. Direct connection to Sam Yan MRT station at the basement floor. Features the use of integrated and cutting edge technology,
Area: 10-40 sqm.
Prices: Just Desk Unlimited from €150/month, Just Desk Dedicated from €265/month, Just Studio fr. €270/month.
Order information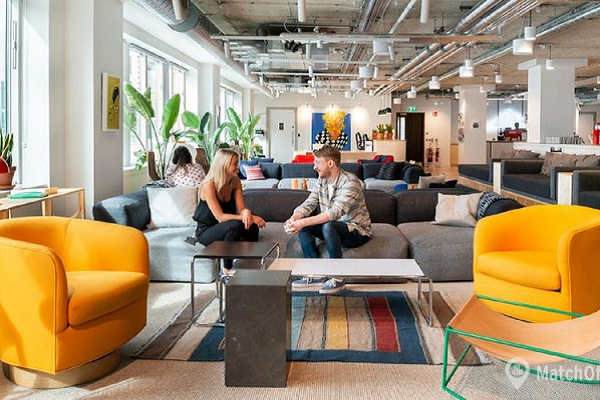 At the heart of Dublin's booming technology scene, our coworking space in Charlemont Exchange has everything you need to succeed. The entire seven-floor building is dedicated to WeWork, affording you seamless access to art-filled lounge areas, highly functional
Area: 10-100 sqm.
Prices: Private Offices from €1.650/month, Hot Desks: On request.
Order information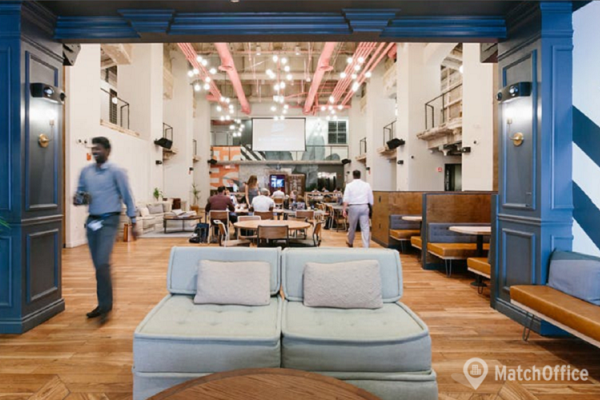 Come to us and you will be greeted by 15 floors of elegant workspace in a towering stone building overlooking downtown Miami. Downtown Miami is the city's bustling epicenter, packed with skyscrapers, gorgeous bay views, and decades of history.
Area: 10-200 sqm.
Prices: Hot Desks from €260/month, Dedicated Desks from €310/month, Private Offices from €450/month.
Order information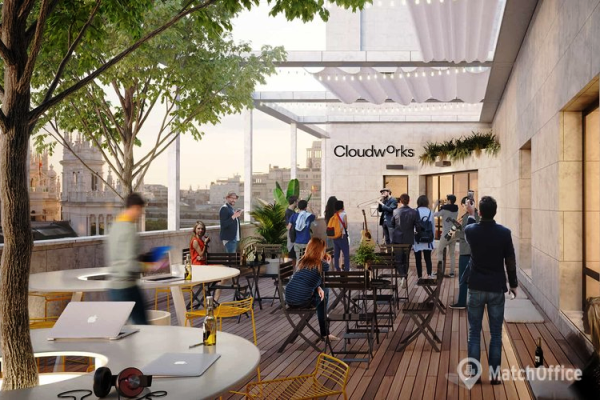 Enjoy spectacular views of central Madrid from the terrace and network with the city's entrepreneurs. Cibeles´ 1.000 m² space has a unique design split over two floors includeing common areas, private offices and coworking spaces. You're sure to find the right space here.
Area: 10-1.000 sqm.
Prices: Hot Desk Open Plan €300/month, Dedicated Desk & Private Offices: On request.
Order information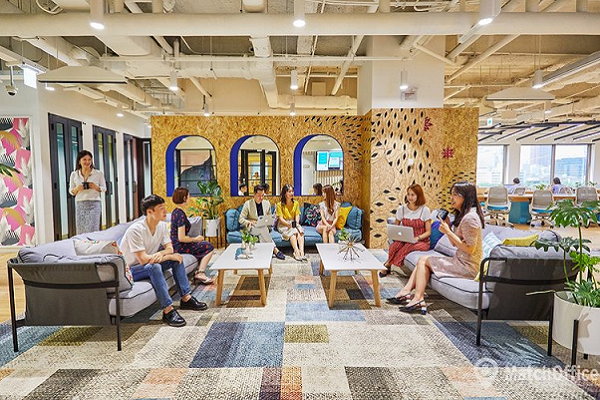 Strategically located within the bustling Central Business District and at the iconic Gwanghwamun intersection, Seoul Finance Center occupies two levels of the building. features a unique outdoor terrace, large seminar area, a hot-desking area, meeting rooms, breakout areas, and more.
Area: 10-40 sqm.
Prices: Just Desk Unlimited from €275/month, Just Desk Dedicated from €350/month, Just Studio fr. €520/month.
Order information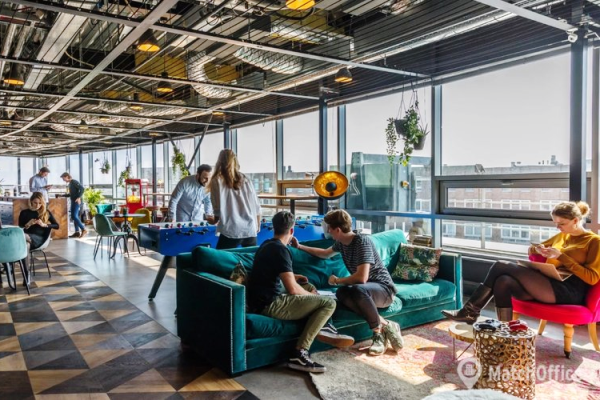 Coworking Bos en Lommerplein 270-300, Amsterdam
Located in the western part of Amsterdam this coworking space is the place for the city's creative and digital scene. Startups, freelancers and innovative businesses alike come together to meet, mingle and collaborate in an inspiring atmosphere.
Area: 10-30 sqm.
Prices: Coworking Spaces from €150/month, Servived Offices from €330/month.
Order information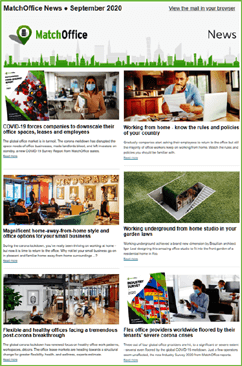 Read more:
Flexioffices.co.uk: What are serviced offices exactly